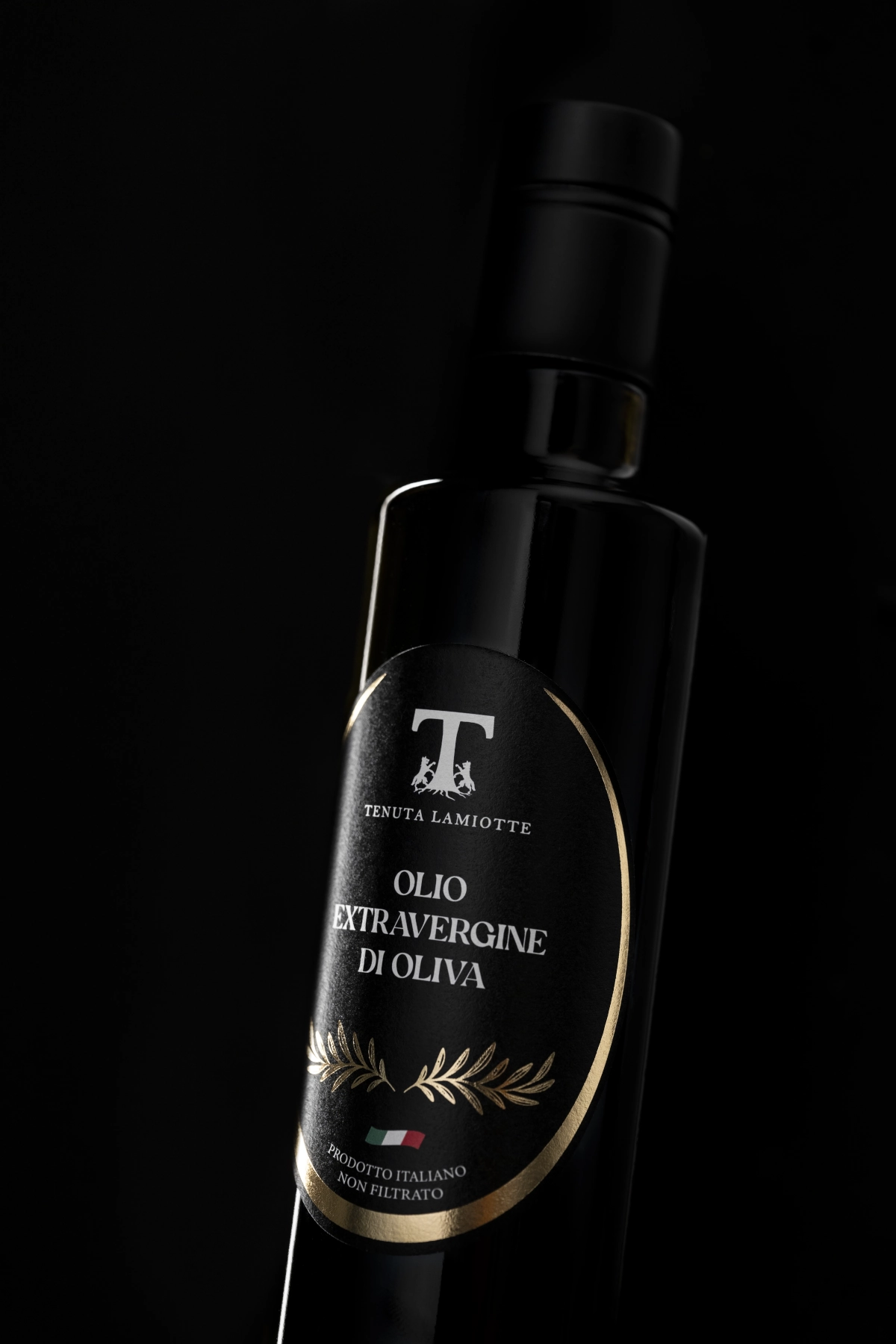 Our
Extra Virgin Olive Oil
Nocellara del Belice and Biancolilla are like two sisters. One more determined, the other one more reserved, together they elevate the flavor of the olive oil extracted from them. With our blend we want to bring to your tables the perfect reflection of our Tenuta, of which these two cultivars are queens on the same throne.
Nocellaria Del Bellice / Biancolilla
Hand-picked October / November
Mechanically at low temperatures
Two sisters, one unique soul.
Our extra virgin olive oil is extracted from indigenous olives, handpicked between October and November in the famous Belice Valley, Sicily.
The Nocellara del Belice and the Biancolilla are among the most ancient varieties of olive. Their fragrances bond perfectly, balancing sharpness and elegance and producing a green steady olive oil.
Data sheet
Analytical Parameters
The extra virgin olive oil is extracted mechanically and at low temperatures to maximize its qualities.
The fruity fragrances of Biancolilla are balanced with the lively notes of Nocellara del Belice. Light are the hints of dried fruit, grass, leaves and tomato.
Acidity
0.13% in oleic acid
Peroxids
7.6 meqO2/Kg
Total polyphenols
265 mg/Kg of caffeic acid
250 mg/Kg of gallic acid
Attention to details
Quality
At Tenuta Lamiotte, we are committed to the highest quality standards both in our product and in our service. Should you have any special requirement, please do not hesitate to let us know, we will make sure to cater for your needs.
Discover also
Spicy and with fruity hints of green olives, our monocultivar BIO elevates the characteristics of the Nocellara, the Olive of Sicily.